(Born To Influence: The Marketing Show, Episodes 12 and 13)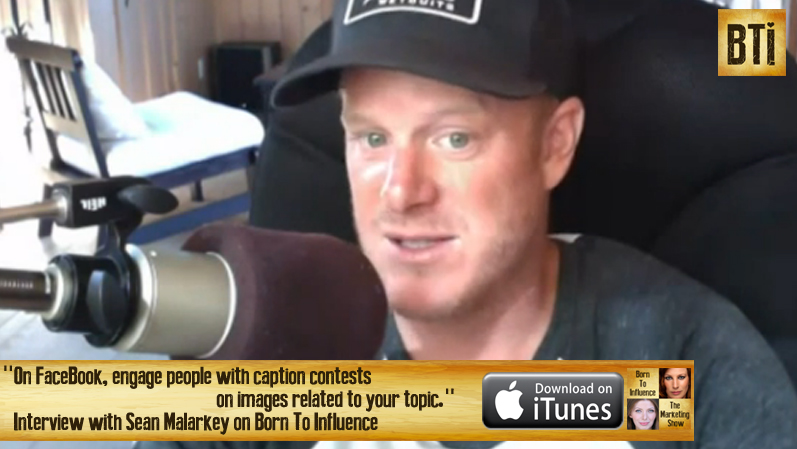 To listen to Sean's interview on the Born To Influence PODCAST, click HERE.

 To watch a little bit of Sean's interview on VIDEO, click HERE.
In this interview, we talked with Sean about:
How he got to save 10k a month on brokerage fees in his real estate business
How he systematized his business that resulted in cutting down his work time to 20 hours a week
The simple strategy to using images on FB to get over a 1,000 comments for your business (not through paid ads)
How to get access to audiences similar to the ones you already targeted with your FB ads
How he chooses his mentors
The future of podcasting and how it fits in with his overall marketing strategy
Book recommendations from Sean Malarkey (affiliate*): 
Sean Malarkey's Bio:
Sean is passionate about marketing and helping individuals better understand how to market themselves online using social media and specifically Twitter to build their brands and businesses.
He helps Entrepreneurs and Big Brands: "I help individuals, small companies, and big brands better understand the power of Twitter, and how to maximize it to generate leads, sales, clients, press, and traffic to their websites."
To learn more about Sean, go to: http://seanmalarkey.com