Born To Influence: The Marketing Show (Episodes 144 & 145)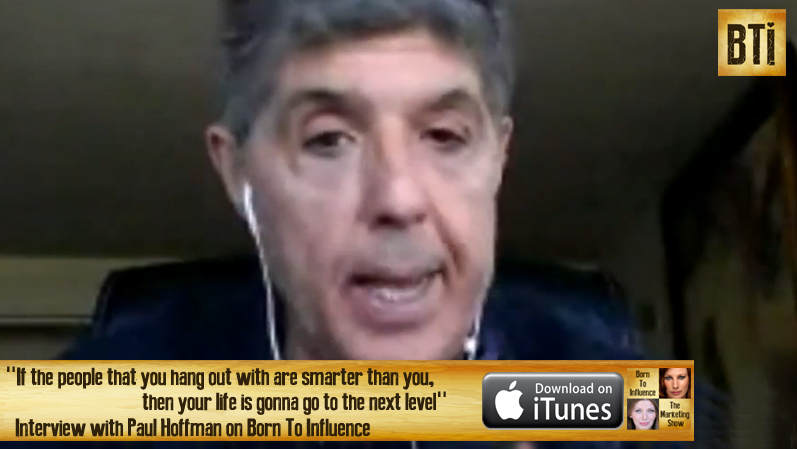 To listen to Paul's interview on the Born To Influence PODCAST, click HERE.

 To watch a little bit of Paul's interview on VIDEO, click HERE. (coming soon)
In this interview, we talked with Paul about:
How to plan your day to set yourself up for success
How to do accountability the right way
How to create positive feedback after hitting your milestones
Positive thinking vs realistic expectations for successful marketing
How to make it easy for your customers to buy from you
How to create great strategic partnerships
How to get the most out of networking events
What you should aim for with your emails to your list
How he got 10,000 opt ins spontaneously
The one question you should ask yourself when writing your sales copy

Tweetable: "If the people that you hang out with are smarter than you then your life is gonna go to the next level" Click To Tweet
Paul's Bio:
"Paul Hoffman is an internationally known Speaker, Author, Trainer, Coach and Transformational Songwriter. He is the CEO, Visionary and Chief Inspirational Officer of The Success Creation Institute, Sculpting Your Life Success Songs and Paul Hoffman Music Inc."
To learn more about Paul Hoffman, go to http://www.successsongs.com.
Join the Influencers' Inner Circle and receive exclusive tips and strategies on growing your publicity and exposure: