Born To Influence: The Marketing Show (Episodes 136 & 137)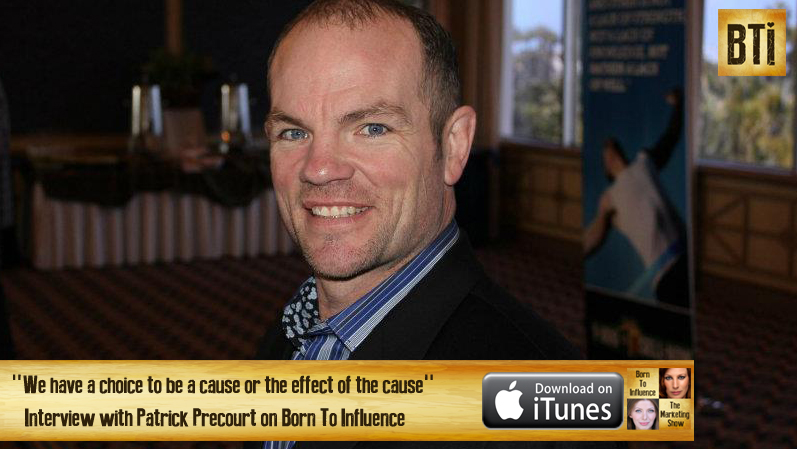 To listen to Patrick's interview on the Born To Influence PODCAST, click HERE.

 To watch a little bit of Patrick's interview on VIDEO, click HERE. (coming soon)
In this interview, we talked with Patrick about:
Why he strives to make an impact
How to market something intangible
How to get the prospects to convert when you're giving away too much for free
What's wrong with "doing your best"
How to prepare your kids for bad influences
How to market a personal development business
How to use your personal FB profile to bond with your community
The formula for being happy and fulfilled in your personal life
How to find your passion
The most disrespectful way to connect someone
Being controversial vs compelling your prospects

Tweetable:
"Epiphany strips you naked and reveals all your insecurities" Click To Tweet
Patrick's Bio:
"Public speaker, Author, personal and small business coach, Athelete, MMA enthusiast, Husband and Dad. Founder of Life is Bige, Live BigFounder NS Enterprises llc- Real estate investment group – Co-founder/co-owner Finersloution.com . Software company for small business marketing, optimization and client management – Founder/ owner The Cage Fitness Center, The Cage llc. A life time fitness center. Wonderful wife of 20 years: Tracey Precourt, three awesome kids Patrick, Samantha and Danielle. Family comes first. Push to expand every day, not just for achievement but for total life fulfillment."
To learn more about Patrick Precourt, go to  http://patrickprecourt.com.
Join the Influencers' Inner Circle and receive exclusive tips and strategies on growing your publicity and exposure: