(Born To Influence: The Marketing Show, Episode 93)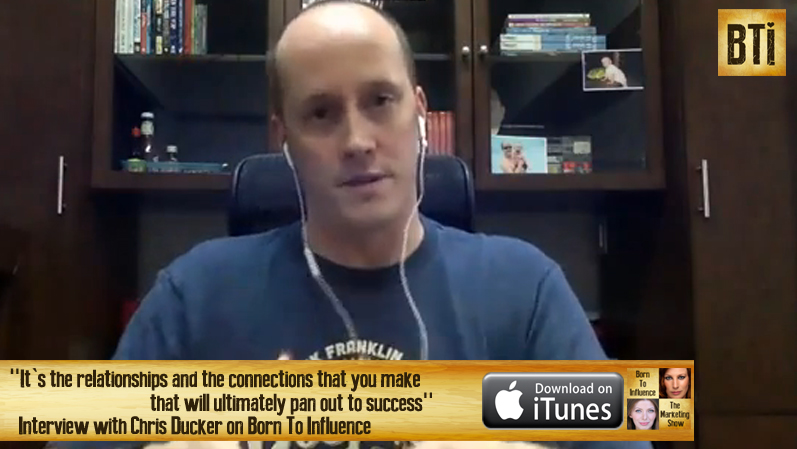 To listen to Chris' interview on the Born To Influence PODCAST, click HERE.

 To watch a little bit of Chris' interview on VIDEO, click HERE. (coming soon)
In this interview, we talked with Chris about:
How can brick & mortar businesses use VAs
The biggest mistakes business owners make when working with virtual assistants
Chris Ducker talks about what's missing from the Four Hour Workweek
What it really takes to lighten your work load as an entrepreneur
How to dramatically reduce the time you spend in your inbox
How to set up your work flow processes for your virtual assistants
How to make your outsourced VAs feel like they're part of your team
How to learn to let go of things we like to do but are not productive
The one thing that will destroy your business
The first thing you should outsource
The biggest pet peeves outsourced employees have for their employers
How to create FAQs for your virtual assistant
How to create proper reports with your outsourced workers
Task outsourcing vs team building for true business growth
Chris recommends (affiliate*):
Chris Ducker's Bio:
Chris Ducker is a serial entrepreneur, speaker and author of 'Virtual Freedom'.
He is also the founder of Virtual Staff Finder, the world's number one VA match-making service, as well as a popular blogger and podcaster at ChrisDucker.com.
He can be found daily on Twitter @chrisducker.
To learn more about Chris, go to: http://www.chrisducker.com
Join the Influencers' Inner Circle and receive exclusive tips and strategies on growing your publicity and exposure: