Born To Influence: The Marketing Show (Episodes 168 & 169)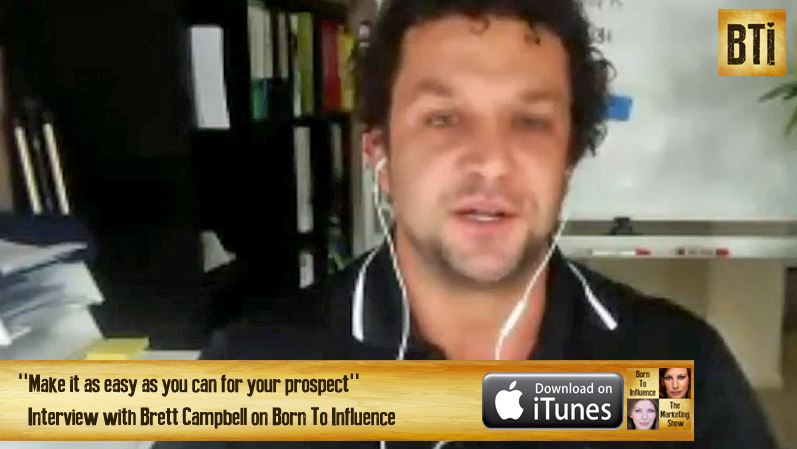 To listen to Brett's interview on the Born To Influence PODCAST, click HERE.

 To watch a little bit of Brett's interview on VIDEO, click HERE. (coming soon)
In this interview, we talk with Brett about:
How he built his fan base to over 185,000 people on FaceBook
What the Internet marketing gurus don't tell you about online product launches
How he used FaceBook offers to generate 12,000 leads literally overnight
The strategy you must employ to generate leads successfully from FaceBook
How to manage a FaceBook group that leads to sales day after day
The thank you page strategy that makes your advertising pay for itself immediately
How to test your FaceBook ads
what to avoid when running FaceBook ads
How to use FaceBook groups vs FaceBook pages in your marketing
How to create a community with your target audience
How he generated 20,000 likes organically to his brand new FaceBook page
The step-by-step on how to create a successful FaceBook business page from scratch
How to create viral FaceBook contests
The non-negotiables of FaceBook marketing
Brett Recommends (*affiliate):

Tweetable:
Make it as easy as you can for your prospect ~ Brett Campbell Click To Tweet
Brett's Bio:
Director at Fiit Chicks, Australia's largest growing fitness franchise.
To learn more about Brett Campbell, go to: fiitinternational.com.au or connect with him on FaceBook.
Join the Influencers' Inner Circle and receive exclusive tips and strategies on growing your publicity and exposure: