(Born To Influence: The Marketing Show, Episode 44 & 45)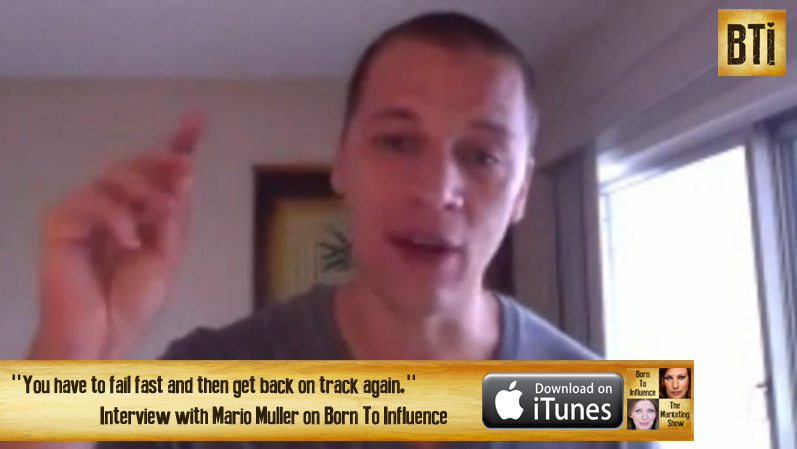 To listen to Mario's interview on the Born To Influence PODCAST, click HERE.

 To watch a little bit of Mario's interview on VIDEO, click HERE (coming soon).
In this interview, we talked with Mario about:
How to properly budget your campaigns on your FB ads
The difference between a "simple squeeze page" and a webinar registration page

Newsfeed ads vs marketplace ads on fb

Whether or not to sell from your fb ads that display on mobile devices

How to keep your fb ads perform well so it doesn't go stale after 3-4 of days

What it takes to create a "good offer" for a fb ad

The formula for positioning yourself as an expert in your niche

The key elements of setting up your strategy for a retargeting campaign

How to use retargeting to increase your webinar attendance

The future of online advertising

His biggest business failure

The formula for getting the best chance for making your book an Amazon bestseller
Mario Brown recommends (affiliate*):
Mario Brown's Bio:
"Mario Brown was born in Durham, NC – grew up in Germany and lived in Ecuador for 7 months in 2007 where he met the love of his life before moving to Miami in 2008. He has played professional Basketball and successfully studied foreign trade in Germany.
In Miami he developed his passion for entrepreneurship and self-improvement and he now owns 2 highly successful Internet Marketing businesses that he started from scratch.
Mario Brown is one of the most in-demand speakers on Online Marketing, Mobile & SEO Solutions, Leadership and High Performance in the world.
In only 5 years since he arrived to the US, Mario has become a very successful Entrepreneur, Amazon Best-Selling author of the "The Ultimate SEO Machine", and highly in demand Business and Motivational Speaker.
Founder and CEO of Royal Internet Marketing Inc. he has helped local business, especially lawyers, to dominate the Search Engines. He is also the Co-founder of MobileBizBox, a very successful all-in-one Mobile Solution that has helped small to mid-size mobile marketers to have a single software suite to deliver mobile websites, Apps, SMS, and QR code solutions to their clients.
Mario's strong skills and passion for Marketing has led him to be recognized as Dan Kennedy's "Marketer of the Month- Miami Chapter" in March 2012, and "James Malinchak's 2012 Marketer of the Year".
Mario enjoys mentoring and coaching other entrepreneurs on how to create a sustainable lifestyle business, based on recurring source of income such as webinars, membership sites, Facebook Marketing and Consulting."
To learn more about Mario, go to: http://www.mariobrown.net or http://joinmariobrown.com
Join the Influencers' Inner Circle and receive exclusive tips and strategies on growing your publicity and exposure: