(Born To Influence: The Marketing Show, Episodes 42 & 43)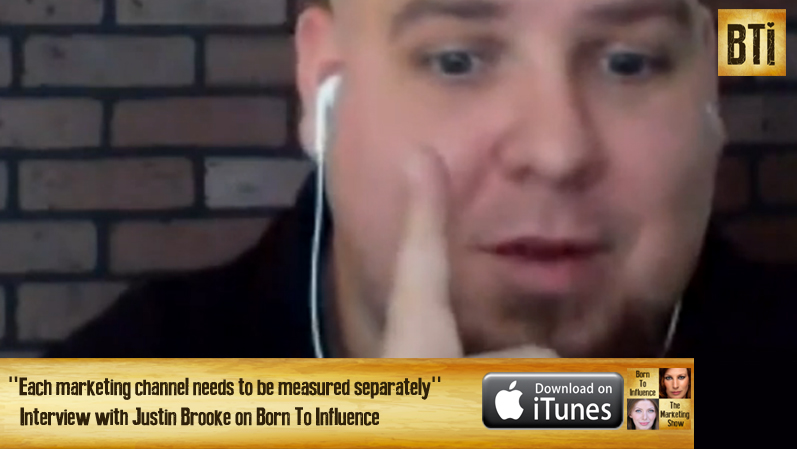 To listen to Justin's interview on the Born To Influence PODCAST, click HERE.

 To watch a bit of Justin's interview on VIDEO, click HERE (coming soon).
In this interview, we talked with Justin about:
How he got from starting his biz with $60 and grew it to a six figure business within 11 months
What made the biggest difference for him that started him on a path of success
The biggest secret to creating successful lead gen campaigns
How create an effective lead gen marketing funnel
The differences in retargeting campaigns in service vs product based businesses
How to go about choosing your niche when starting with marketing online
Retargeting – is it bad to "chase customers"? Are they gonna be not your ideal clients?
The wrong way to use retargeting
The criteria on which of your leads you should retarget
The key elements of a good retargeting campaign
The two metrics you need to improve in order to scale your business
How to negotiate placing solo ads in other people's email newsletters
How to salt your list when working with affiliates
To get even more good stuff from Justin Brooke for FREE, subscribe to: 
Justin Brooke's Bio:
"As you'll see by my career path since 2007, I've become obsessed with marketing. I am proud to say that my online marketing strategies are responsible for tens of millions of dollars in sales.
I've pioneered inbound and outbound marketing strategies, consulted for 9 figure companies, and spoken on stage from California to London.
My strengths are content marketing, conversion optimization, and online media buying.
If you want to scale your online marketing with a multi-channel strategy, then you and I should have a talk. Let me show you what I can do."
To learn more about Justin, go to: http://dmbionline.com