(Born To Influence: The Marketing Show, Episodes 4 and 5)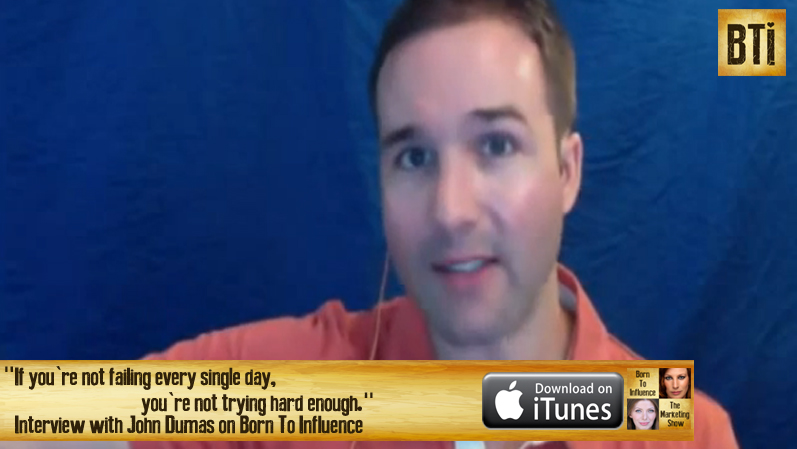 To listen to  John's interview on the Born To Influence PODCAST, click HERE.

 To watch John's interview on VIDEO, check back with us here shortly.
In this interview, we talked with John about:
Why he started Entrepreneur On Fire
What to look out for when launching a new podcast – John shares his strategies around his launch and promotion, including what worked and what didn't
What sponsors are looking for when advertising on a podcast
The pros and cons of a daily show vs a weekly show when it comes to monetization
SPECIAL BONUS for you, Influencer:
Take a peek at John's rate sheet and sponsorship proposal:
https://s3.amazonaws.com/EOFire/Price+Chart+16K+CPM.pdf
https://s3.amazonaws.com/EOFire/Sponsorship+Proposal.pdf
Check out John's MasterMind, Fire Nation Elite:
http://www.entrepreneuronfire.com/FireNationElite
Recommendations from John Dumas (affiliate*): 
John Dumas' Bio:
Founder of EntrepreneurOnFire, a top-ranked business podcast interviewing today's most successful Entrepreneurs.
To learn more about John, go to: http://www.entrepreneuronfire.com
Join the Influencers' Inner Circle and receive exclusive tips and strategies on growing your publicity and exposure: